Press Release: PCBIA Continues To Work With Peel Regional Police On Open Investigation In Port Credit
MISSISSAUGA, ON, March 18, 2023 – The Port Credit Business Association (PCBIA) is shocked and saddened to hear about the horrific incident that occurred on March 18, 2023 in our Village.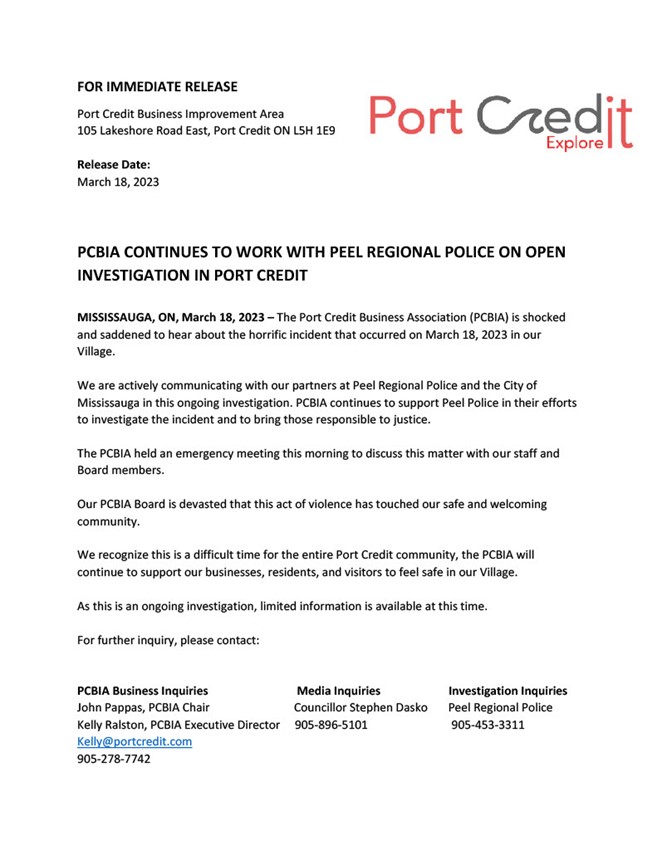 Join Councillor Stephen Dasko for Ward 1 Spring Park Clean Ups!
The Port Credit BIA is pleased to announce that we will be starting our monthly PCBIA Coffee & Community Network meetings on Tuesday April 4, 2023.

Join South Mississauga Nonprofit Networking for a complimentary breakfast on March 20th! Featuring a presentation from Epilepsy South Central Ontario.