Clarke Hall
Annual General Meeting 2022
The Port Credit BIA invites you to join us for our Annual General Meeting being held on November 17, 2022 at 6:00 p.m. at Clarke Hall (161 Lakeshore Rd W, Mississauga).
We are pleased to announce that this year our AGM will be an in-person event to provide us the opportunity to get to know our members and local businesses, and introduce our Board of Directors and PCBIA Team.
The evening's agenda will include a review of the incredible year we have had #INThePort, updates from our various committees, and the PCBIA Strategic Plan and Annual Budget going into 2023.
As 2022 is an election year, a Nominating Committee been appointed to prepare a list of prospective Board Members for the succeeding 2022 to 2026 term. 
The members of the Committee are John Pappas, Wassim Al-Roz, Julia Chatterji, and Emily Miszk.
We look forward to meeting all of our members for this informative evening.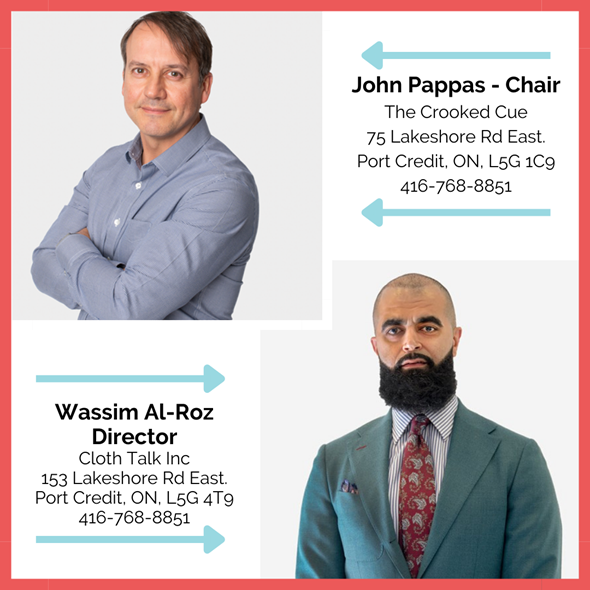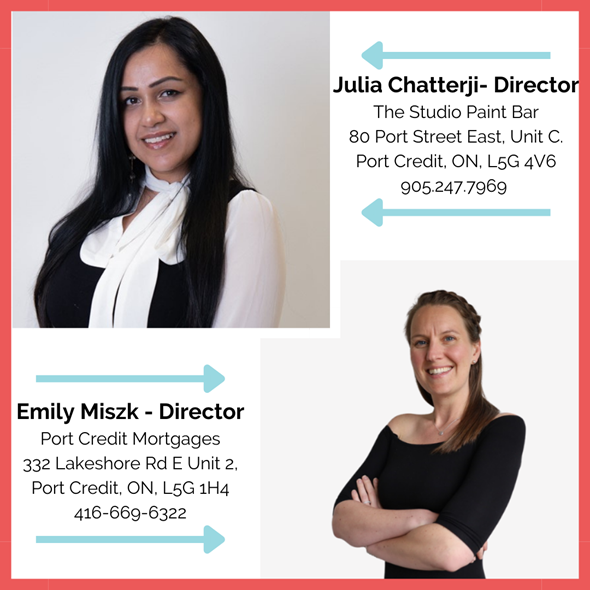 Please find the important information to make note of below in regards to making your nomination:
Completed Nomination Forms must be returned to the PCBIA office by October 17, 2022 by 5:00 p.m.
The form must be completed to include the nominee's Nomination Consent.
Forms can be emailed to our Executive Director at Kelly@portcredit.com or dropped off in person at the PCBIA office at 105 Lakeshore Rd. E.
If you do not have access to print the nomination form, feel free to drop by the Port Credit Lighthouse at 105 Lakeshore Rd. E. to pick up your form.
To make your board nomination, we will be using the nomination form to be found through the red button below.

As the new Executive Director of the Port Credit BIA, I am incredibly excited and honoured to be working in a community that I love, and to support our local businesses that I have frequented for over 21 years. 
As I step into this role, I am acutely aware of the challenges that our businesses have faced, and I am cognizant of the hard work and opportunities that lie ahead for the Port Credit BIA to help make Port Credit a vibrant community and a coveted tourist destination. 
Port Credit is a town that is rich in history and heritage, and I am looking forward to exploring and celebrating the stories that create a deep connection to Port Credit and place of belonging. 
Our team is fastidiously working on revitalizing some staple events, planning some new initiatives, building connections with partners, and creating a community that instills a sense of pride. 
Port Credit is in a time of transformation and growth, and the Port Credit BIA continues to grow and evolve to support our businesses during this exciting time. 
The Port Credit BIA is committed to being accessible and supportive to the community and businesses that we serve, and we invite you to stop by the Port Credit Lighthouse to say hello to myself and our team. 
I look forward to meeting you in person at our AGM on November 17th, 2022. 
Kelly Ralston 
Executive Director, PCBIA 

The Port Credit BIA is very pleased to announce the return of a beloved #PortCredit tradition with CarollingINThePort!

Holiday music will ring throughout the Village this holiday season with the Baker Street Victorian Carollers as they stroll through Port Credit sharing holiday music and cheer.

#WinterINThePort festivities will kick off on December 3, 2022, at 6:00 p.m. with the Lighting of the Lighthouse!